Latest Developments in
Immigration Law

Mandatory: pay bonds online
Foreign nationals detained by ICE may be released upon payment of a cash bond. The bond may be paid at ICE with a cashier's check. It was a simple matter of walking into an ICE office to pay. That was before. Effective June 1, 2023, ICE no longer accepts walk-in payments for bonds. The new way is to navigate to cebonds.ice.gov and pay online. It's called CeBonds Who can post the cash bond on behalf of foreign nationals in detention? These folks: US citizens, LPRs, Law firms, Nonprofit Organizations. There are preliminaries: gather your US passport and know your SSN to post the bond as an individual; for law firms or organizations, show the IRS letter verifying the EIN. Payments may be made via ACH or Federal Wire, but the bank routing number has not been working well. Just be aware that the system is learning to be smooth and needs your patience and understanding. Soon it will be easy-peasy; like self-checking at stores!!!

WORK PERMIT EXTENSIONS
540 Days Automatic Extension of work permit (EAD). Here is an excerpt from the USCIS website:
Effective May 4, 2022, DHS is temporarily increasing the extension period and providing up to 360 days of additional automatic extension time, for a total of up to 540 days, to eligible renewal applicants. The automatic extension time is counted from the expiration date of the employment authorization and/or EAD. (more…)

Relief for Afghan Nationals: Humanitarian Parole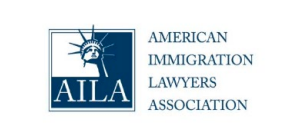 Overview
Humanitarian parole authorizes an individual to temporarily enter the United States when there is an urgent humanitarian reason or significant public benefit. See INA section 212(d)(5)). Parole requests are discretionary and reviewed on a case-by-case basis. Anyone may request parole for himself or herself, or on behalf of another individual.

ADJUSTMENT OF STATUS FOR PEOPLE WITH APPROVED TEMPORARY PROTECTED STATUS
The Supreme Court has recently ruled that someone who entered the United States illegally but then received temporary status may not consider themselves "admitted," and so may not be able to adjust their status to become a lawful permanent resident.
(more…)

What is Adjustment of Status?
Adjustment of status allows people who currently have a non-immigrant status in the United States (such as a student or a worker's visa) to apply to become a lawful permanent resident of the United States without leaving the US. In order to eventually become a citizen of the United States, you must first become a lawful permanent resident.

Asylum and Refugee Eligibility For Hong Kong Protestors
In the wake of the Hong Kong protests, some of the activists have sought asylum in the United States. Some politicians in the United States have sought to pass the Hong Kong Safe Harbor Act to make it easier for these activists to receive asylum.
(more…)