Testimonials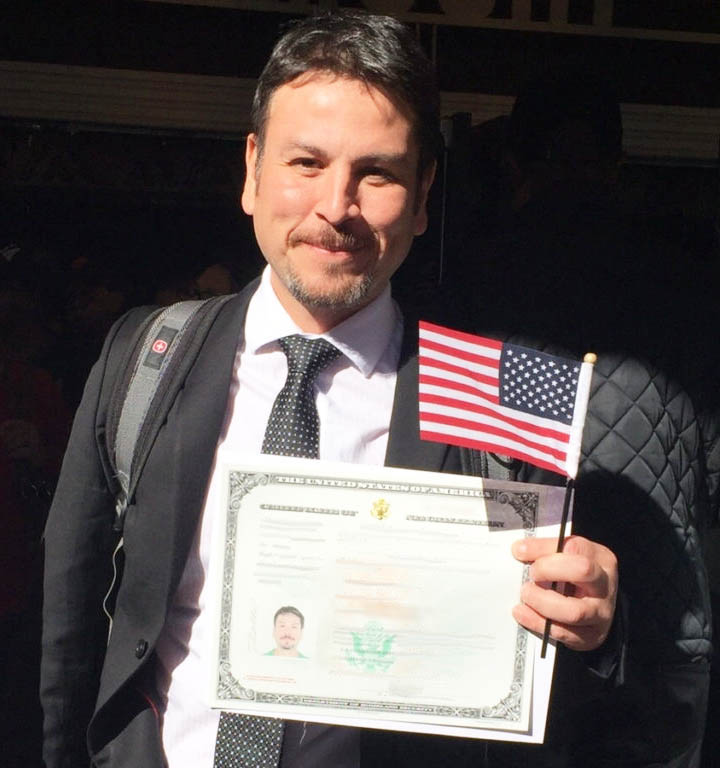 "Hey Jon – Thank you so much for helping me!" – Yan
I can't tell you what a breath of fresh air this experience with you has been! We were both talking tonight about how we wish we had found you sooner. Unfortunately, there are many in the immigration profession, who operate boiler rooms and play the numbers game, ignoring their clients, as we experienced most recently.
Your communication, demeanor and attention to detail have been absolutely astounding and we feel very lucky to have you helping us!
Many, many thanks.
John H., CA
Jon is very knowledgeable and has answers for all of my questions. Not only is he knowledgeable, Jon replies to your inquiries in a short period of time so you really never have to wait. Aside from his vast knowledge and great business practice, Jon is also very humorous and great to have a casual conversation with.
Whether you want to sponsor a relative or have any other problems or inquiries relating to immigration, Jon is the person to go to.
Syemun F., San Francisco, CA
Jon helped us through the immigration process for both my wife and her son.
He is a very pleasant professional who does what he says in a very straight forward easy to understand manner. He helped us through what could of been a stressful situation. We now have a lovely family together that Jon will always be remembered for being part of. I write this independently and with satisfaction of seeing someone do a job well done.
Dennis M., Tracy, CA
I worked as an immigration attorney in Jon's law office and I can attest from having worked closely with him that he is truly an amazing and effective immigration attorney. With his extensive experience and expertise in immigration law, he is skilled at handling a wide range of immigration cases, including the most complex matters. Jon also inspires me because he is one of the most dedicated attorneys I know. Practicing immigration law is not just an occupation to him, but is part of his personal mission to improve the lives of others and effectuate social change. He is completely committed to advocating for his clients and fighting for social justice. I would highly recommend Jon to anyone who needs help with an immigration case. He is also quite humble despite his many years in practice (which is why I am providing this review unbeknownst to him).
Jennifer L., San Mateo, CA
Jon is not only a great attorney but a wonderful person. He was our lawyer for 5 years helping me us with an immigration case and was able to get this process done and I'm happy to say with a wonderful result. Jon makes sure to explain the steps of why things need to be done a certain way and what will happen. I recommend him to anyone that is need of an immigration attorney.
Myron J., San Francisco, CA
My experience with Mr. Jon Wu and his team was excellent. My case got perfect results all relied on his professionalism, integrity, knowledge and service. He is the expert in immigration law and his advice is always accurate and thorough. He saved me from bad situation, I even don't have enough words to express my gratitude, I'll highly recommend him to my friends who need help in the future.
Li J., San Francisco, CA
Jon Wu knows the ins and outs of immigration in the US. We had a REALLY bad lawyer to begin with who gave us some really bad legal advice.
When we went to him, Jon knew exactly what he needed to do and got us out of the debacle which was immigration and a Green Card for the US. I wouldn't hesitate to recommend him for his legal services.
2 years later, I now have a green card and I didn't have to deal with the headaches of USCIS.
His secretary or legal admin assistant (I think) can be a bit confusing, but he himself will get the job done.
D. D., San Francisco, CA
One of the best attorneys in the Bay Area, Jon is very detailed and dedicated to his clients, not to forget to mention his diligence and proper manner while handling any case as if it were the most important case in the world. Jon deserves mention because he is a true attorney as the literal word means. Lastly Jon is very intelligent and attuned to his cases. To be a friend, client or colleague of Jon is to be honored.
Asoke T., San Francisco, CA
I have been both a lawyer and law professor for the past 44 years and have taught, known and dealt with hundreds of lawyers. Jon Wu is the best immigration lawyer I know.
I have known Jon and have consulted with him and benefited from his brilliant professional advice personally and in my work as an immigration lawyer during the past 17 years.
In my opinion any one who is represented by Jon is a fortunate and lucky client.
If anyone can find a find a way to achieve both a successful and ethical resolution of an immigration issue, it is Jon Wu.
There is no better immigration lawyer in America.
John B., San Francisco, CA
Jon did a great job helping my mother to get her permanent resident status. He and his colleagues were very responsible and knowledgeable during the process. I'm very happy with his service and would recommend him to anyone with immigration needs.
Monica Y., San Bruno, CA
I consulted Jon on my wife's immigration problem. He was very friendly and helpful. $190 for one session, which is very reasonable for lawyer. We had some follow-up correspondence via email, he always relied promptly.
Max Kuomba, Sacramento, CA
Jon and your team, again we Thank you!
A great attorney and now a good friend.
Always willing to go the extra distance to serve.
We are, "Extremely happy" to have him as our attorney and family friend!
Please keep up the good work.
Elias E., Redwood City, CA
I was worried about an INS documentation and needed assurances from an attorney that I'm okay. Jon's name came up immediately when I was talking with an attorney friend. I called Jon and left a voice mail and an email wondering when will Jon response since it is already year end and a lot of folks could be away on vacation. To my surprising delight, Jon not only called and left me a voice mail with his cell number, but also responded to my brief email. After a short explanation and a few simple questions, he provided me his well-thought perspective and general assessment on the phone. Although the conversation lasted for less than 30 minutes over the phone, I was finally able to breathe a sigh of relief after weeks of anxiety. For the first time, I could sleep at night. Jon was professional and personal. I got the feeling from my brief encounter with him that he genuinely cares. This is a rare and admirable quality in an attorney. Very often, it is this trust and sincerity beyond dollars and cents which a client really needs that helps to win cases. I know, as I have a lot of dealings with attorneys at work. I would definitely recommend Jon when any of my friends need help.
A. L., Redwood City, CA
Jon helped us [the company] file a petition for the H1B extension. He gave us timely suggestions and kept us updated with the most recent information he had. He is up to date on all the procedures and the requirements as per CIS. Jon's unique selling proposition is his quick turn around to inquiries. We never had to wait over an hour to get a response from him despite his busy schedule. I recommend Jon with confidence.
Hema Y., Mountain View, CA
Jon Wu is a consummate lawyer and advocate in immigration matters. He is thoroughly informed and current with all federal immigration issues, laws and procedures. He acts with dispatch, efficiency, cost-effectiveness and achieves great results for his clients. I have been a client of Jon's while managing operations at a regional office of an international law firm. Jon handled our cases expeditiously, confidently and gave us the results we were seeking. I have also recommended Jon to friends and they achieved excellent results as well. You can engage Jon and experience what I have written.
John F., Morgan Hill, CA
Jon Wu is a great lawyer! Very knowledgeable, friendly and responds to your inquiries in a short period of time. Thank you so much!
Marcela C., Mill Valley, CA
Update: I've finally got my citizenship. I had asked Jon to come with me on the day of the interview. Luckily I did because they seem to try and used the past misunderstanding again even though I got my GC. I am now a proud citizen and a happy father.
I've been Jon's client for 9+ years. He had helped me cleared a misunderstanding on my marriage with INS. I was placed in deportation and Jon got me out of it. Little did I know how complex the system is, Jon helped me and made it possible to keep my family together. I like to say Jon is truly a master when it comes to immigration issues. If you need help with your immigration issues consult Jon. There is a reason I stuck with him for 9+ years. I've checked other lawyers along the way but none compared to Jon.
Willie C., Daly City, CA
Mr Wu is quite a professional and experienced attorney. He can always reply your inquiry timely. Even if he couldn't answer the questions in your email immediately he will let you know and the answers still will come right away without any anxious waiting. His patient and detailed explanations and friendliness make you relax and calm in any complicated situation. I would definitely recommend him!
Qingqing L., Brighton, MA