Latest Developments in
Immigration Law

Relief for Afghan Nationals: Humanitarian Parole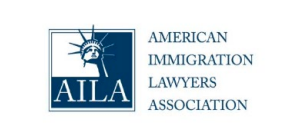 Overview
Humanitarian parole authorizes an individual to temporarily enter the United States when there is an urgent humanitarian reason or significant public benefit. See INA section 212(d)(5)). Parole requests are discretionary and reviewed on a case-by-case basis. Anyone may request parole for himself or herself, or on behalf of another individual.

ADJUSTMENT OF STATUS FOR PEOPLE WITH APPROVED TEMPORARY PROTECTED STATUS
The Supreme Court has recently ruled that someone who entered the United States illegally but then received temporary status may not consider themselves "admitted," and so may not be able to adjust their status to become a lawful permanent resident.
(more…)

DACA Update
On July 16, 2021, Federal District Court Judge Andrew Hanen in TX ruled DACA is not legal because DACA was created illegally. Can you imagine??!! The ruling is being appealed.
What Does Judge Hanen's Decision Mean for DACA/Dreamers? **

What is Adjustment of Status?
Adjustment of status allows people who currently have a non-immigrant status in the United States (such as a student or a worker's visa) to apply to become a lawful permanent resident of the United States without leaving the US. In order to eventually become a citizen of the United States, you must first become a lawful permanent resident.

Pending Visa Cases
During the Covid-19 pandemic, many of the United States' embassies and consulates have temporarily halted or restricted their services. These restrictions have seriously delayed the processing for pending visa applications.
(more…)

Asylum and Refugee Eligibility For Hong Kong Protestors
In the wake of the Hong Kong protests, some of the activists have sought asylum in the United States. Some politicians in the United States have sought to pass the Hong Kong Safe Harbor Act to make it easier for these activists to receive asylum.
(more…)

Exceptions to the Limits on Travelers from the UK, Ireland, and the Schengen Area
Due to Covid-19, the U.S. government has restricted travelers from the UK, Ireland, and the Schengen area. However, there are several exemptions to this restriction. The following exceptions apply:
(more…)

Updates for F-1 International Students
Due to Covid-19, many colleges and universities have transitioned to partially or completely online instruction, and the United States government has imposed several restrictions on travel into the United States. These changes may impact international students who are currently in the United States or who are seeking to enter the United States.
(more…)

Green Cards Are Available for Spouses and Children of Permanent Residents
What are Numerical Limitations on Visas, and What Do They Mean for Me?
Every year, the United States only issues a fixed, predetermined number of Visas in each category for each country. The exception to the rule is made for spouses, children and parents of U.S. citizens – categorized in the immigration law as "immediate relatives… " That unfortunately, means the spouses and children of Permanent Residents are subject to numerical restrictions."
(more…)

What Is Going on with Temporary Protected Status?
I Have Temporary Protected Status. Am I Going to Lose it?
The Trump administration has taken steps to end the Temporary Protected Status designation for people from the following countries: El Salvador, Haiti, Honduras, Nepal, Nicaragua, and Sudan. Currently, the result of these efforts is unclear, as multiple court cases and appeals surrounding the decision are still pending.
For now, due to an order from a California district court, work authorization for all individuals from the above countries with TPS is extended through October 4th, 2021, as long as the recipients of Temporary Protected Status (TPS) properly followed all renewal procedures. (more…)