Latest Developments in
Immigration Law

New COVID-19 Travel Requirements: What You Need to Know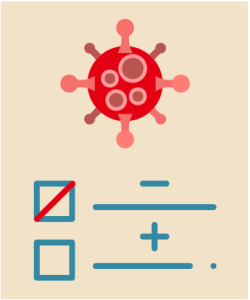 On October 25, 2021, President Biden issued a proclamation ending travel bans that restricted the entry of nonimmigrants present in China, Brazil, India, Iran, South Africa, Ireland, the United Kingdom, and the Schengen Area. 1 The proclamation also created a new rule, effective November 8, 2021, that requires all adult nonimmigrant travelers entering the United States via air travel to be fully vaccinated against COVID-19, with limited exceptions.
Similarly, non-essential travel for fully vaccinated individuals across land and ferry borders will be permitted as of November 8. Essential travel for unvaccinated individuals across land and ferry borders will be allowed until January 21, 2022, at which time the vaccine requirement will be imposed for all travelers.

Relief for Afghan Nationals: Humanitarian Parole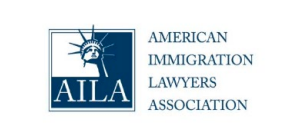 Overview
Humanitarian parole authorizes an individual to temporarily enter the United States when there is an urgent humanitarian reason or significant public benefit. See INA section 212(d)(5)). Parole requests are discretionary and reviewed on a case-by-case basis. Anyone may request parole for himself or herself, or on behalf of another individual.

ADJUSTMENT OF STATUS FOR PEOPLE WITH APPROVED TEMPORARY PROTECTED STATUS
The Supreme Court has recently ruled that someone who entered the United States illegally but then received temporary status may not consider themselves "admitted," and so may not be able to adjust their status to become a lawful permanent resident.
(more…)

What is Adjustment of Status?
Adjustment of status allows people who currently have a non-immigrant status in the United States (such as a student or a worker's visa) to apply to become a lawful permanent resident of the United States without leaving the US. In order to eventually become a citizen of the United States, you must first become a lawful permanent resident.

Pending Visa Cases
During the Covid-19 pandemic, many of the United States' embassies and consulates have temporarily halted or restricted their services. These restrictions have seriously delayed the processing for pending visa applications.
(more…)

Asylum and Refugee Eligibility For Hong Kong Protestors
In the wake of the Hong Kong protests, some of the activists have sought asylum in the United States. Some politicians in the United States have sought to pass the Hong Kong Safe Harbor Act to make it easier for these activists to receive asylum.
(more…)

Health Care Requirement for Potential Immigrants
Is There a New Rule About Immigrant Health Insurance?
On October 4, 2019, President Trump issued a proclamation requiring people applying for an immigrant visa to demonstrate that they will have health care within 30 days of their arrival in the United States or that they have the funds necessary to pay medical expenses.